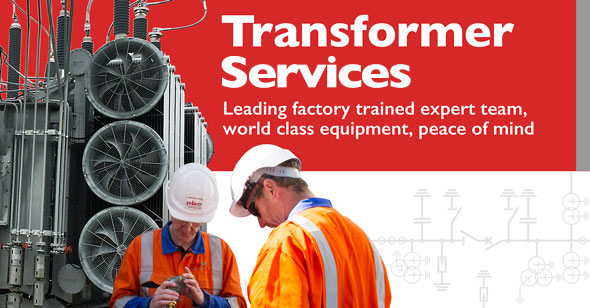 From Transformer installation to testing, commissioning and refurbishment, working with these crucial assets presents many complex challenges, such as handling large volumes of oil and managing heavy machinery movements.
This brings high risk and the associated need to meet exacting environmental, health & safety and technical standards, as well as compliance with an ever expanding set of complex regulations.
When facing these challenges you need real expertise and experience on the job.
PBA brings leading in-depth expertise and factory trained installers.
Our knowledge also spans all aspects of the high voltage system. We understand what it takes to ensure successful outcomes.
So whether it's a new installation and commissioning, overhaul/refurbishment or important maintenance such as tap changer overhaul, turn to the team you can trust for a hands on, high quality transformer solution.
We offer our clients the full spectrum of transformer services. They include:
Installation, assembly and commissioning
Full range of onsite testing, including moisture in cellulose evaluation
Repair/refurbishment
Dry outs using oven and vacuum systems with continuous logging of temperature and vacuum levels
Tap Changer inspection and service
Oil handling, testing of oils and streamlining services
Project management and site supervision services
Protection installation and testing
Pre-commissioning and function testing
PBA also offers:
Factory trained specialists for Siemens, Wilsons and CG Global transformers
Australasia's most experienced online DGA equipment installation contractor