PBA has built a reputation for successfully supplying high voltage services and solutions focused on the asset management of high voltage equipment. Since 2009, our hands-on specialist service has been progressively blended with a growing consultancy service based on our learnings around the asset management of transformers, circuit breakers, and SF6 stewardship. We have now taken our next evolutionary step by founding PBA Consulting Ltd which will focus on supplying high voltage engineering consultancy services and will complement the high voltage specialist services offered by PBA.
Our consultancy services in HV asset management have been augmented to now include system planning studies, including connection studies for hydro, thermal, solar, or wind generators, and HVDC Links.We advise on electricity market systems, and investigate major incidents. PBA's contracting services and consulting services are able to leverage off each other to offer a mix of high voltage specialist knowledge that is rare in the power industry.
Our specialist technical advice is led by our CEO and Technical Director
Warwick Glendenning and Dr Ranil de Silva
Warwick Glendenning is an innovative Electricity Industry leader who provides enduring quality solutions for clients. Warwick is able to advise on all aspects of technology related to power systems.
Ranil de Silva has worked on the technical analysis of power systems across several countries, including grid planning, insulation coordination, HVDC systems, electricity markets, and incident investigation.
PBA Consulting also taps into the skills and experience of the wider PBA group and affiliated engineering resources. This allows us to bring in subject matter experts as required.
PBA Consulting's vision is to be a world class consultant that is first choice for power utilities, using our indepth technical knowledge and innovative ideas to solve customers' hardest and most important strategic challenges.
Warwick Glendenning - CEO PBA Consulting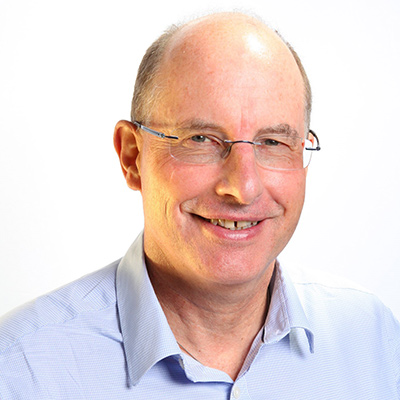 Warwick's role is to establish a world class consulting business unit with an initial focus on the NZ and Australia markets. Prior to joining PBA Warwick held several senior leadership roles in PSC where he successfully led the Asia Pac business for several years with his final role being the successful establishment of PSC Europe.
Warwick is Chartered Engineer in NZ (CPEng), Registered Professional Engineer in Queensland (RPEQ), MIEEE, holds a Master of Technology Management from the University of Waikato and has completed the London Business School Senior Executive Programme.
Warwick has a strong conceptual knowledge of all aspects of power systems backed by international consulting experience in the UK, Ireland, Singapore, Australia, New Zealand and the USA.
Dr Ranil de Silva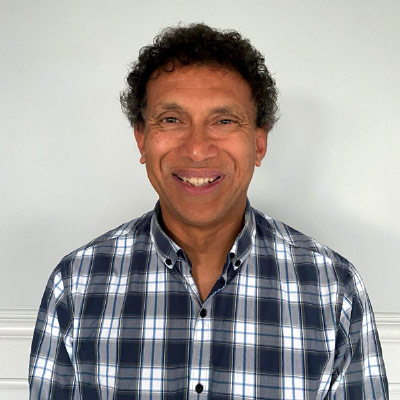 Dr Ranil de Silva - PBA Consulting's Technical Director, Systems - has developed a global reputation for tackling difficult technical issues in the electricity industry for 38 years. His deep understanding and collegial approach has helped him lead technical teams through complex analyses in system studies, insulation coordination, HVDC projects, electricity market systems, and incident investigations. His guidance and mentoring continue to be sought after by clients seeking trusted advice on their most challenging problems.
Consulting and advisory services
PBA Consulting's system planning capability ranges from studies on small MV distribution networks up to EHV transmission grids
Our system planning studies are broadly divided into network planning, and generator connection studies, including hydro, thermal, solar, or wind generators
We believe that the integration of Distributed Energy Resources will present the next major challenge to the power system
We can support HVDC systems through their entire lifecycle:
Transmission Planning Studies
Integration into the AC system
Specification Development
Tender Evaluation
Factory Acceptance Testing
Commissioning
Fault Finding
Mid-Life Refurbishment
Forensic Analysis
Incident Reporting
Root Cause Analysis
ICAM Investigations
5 Whys Analysis
Testing and fault finding
Market systems vs. power system reality
The power system is the most complex machine devised by man
Electricity Market design is often politically driven and often fails to recognize the operational reality of complex power systems
PBA Consulting can guide the development of electricity markets to better represent the operation of the power system, and help our clients understand the vagaries of market outcomes
Development of technical specifications
Technical assistance in tender evaluations
Design reviews
Drawing approvals
Factory inspections
Test witnessing
Technical support with installation, life cycle management and commissioning
Transformer refurbishment process design including low frequency dryout
Development of technical specifications
Technical assistance in tender evaluations
Design reviews
Drawing approvals
Factory inspections
Test witnessing
Technical support with installation, life cycle management and commissioning
SF6 asset managemeent and emissions reporting
Key capabilities include:
Simulation packages operated:
PSS/E
PowerFactory
PSCAD
EMTP-RV.T
Expertise in the following studies:
Load Flow
Short Circuit
Dynamics
Power Quality
Insulation Coordination
PBA Consulting affiliates:

For further information on our consulting and advisory capabilities, please contact us today.