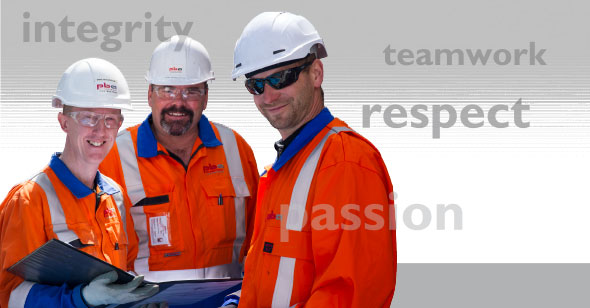 Committed to creating Australasia's finest high voltage specialist organisation, Pringle Beleski and Associates (PBA) was formed in 2008 by John Pringle and Vern Beleski.
In uniting some of Australasia's key high voltage experts, PBA has since become a leader in the industry. Its collegial approach to knowledge sharing generates the potency of collective expertise – and a team of specialists who care about the industry and the work they do.
With an original staff of 9, the company has grown exponentially and now boasts a dedicated team of over 45, located throughout New Zealand and in Australia.
With a commitment to excellence as its primary focus and a solid foundation of successful New Zealand projects and industry advancements behind them, PBA is now expanding operations into Australia and prepared to become Australasia's foremost high voltage specialist.
PBA people are leaders in the high voltage field. They offer industry training to foster professionalism in the industry and many of their competitors consult them for advice and services.
PBA is an ambitious company and due to its specialist knowledge and drive is rapidly realising its superior objectives. An ethical company committed to delivering a high level of professional integrity, it is dedicated to fostering long term partnerships with its clients and augmenting expertise within their businesses.
Through both innovative and time-proven methods, PBA is committed to helping client's develop and maintain their high voltage infrastructure and add genuine value to both their investments and the challenging and exciting field of high voltage electrical engineering.
PBA has completed a number of iconic projects to date. See the our people page to find out more about its expert team, their accreditations, and read some case studies and articles about PBA's work.